The story of creation

It is not easy to reach the levels of accuracy and quality that make distilled beverages valued by experts and winners of prestigious awards in leading international competitions. This process begins with a careful selection of high-quality raw materials, different methods to handle them and ends with making decisions about bottles and packaging. These are just some of the things we take care of
during the manufacturing process.

Galilee: The finest quality wine region in Israel
Galilee, with its different sub-regions, is particularly suitable for growing wine grapes. Its unique weather, good and varied soil and its winemakers provide the ideal combination for growing vines and yielding outstanding results. The Galilean grapes, which are the main raw material of Kawar Distillery, are characterized by their high quality, reaching the highest level on the scale, and this is proven by the taste of each of our distillates.

The best aniseed in the Middle East
In 2009, with the establishment of the new distillery, we considered four types of aniseed, the main ingredient in the taste of the arak. After quite a few deliberations, tastings and consultations we chose the Syrian anise from the İskenderun region, because of its high qualities, suitability for our methods, and the unique way
it is grown and cultivated by the farmers.

The grapes: It all starts in the vineyard
Whether we use them for making wine, arak, brandy or any other beverage,
the quality of grapes greatly affects the quality of the final product,
which we do not compromise on. The well-kept vineyards of Galilee and its network of winemakers and growers allow us to start
the manufacturing process with the best raw materials.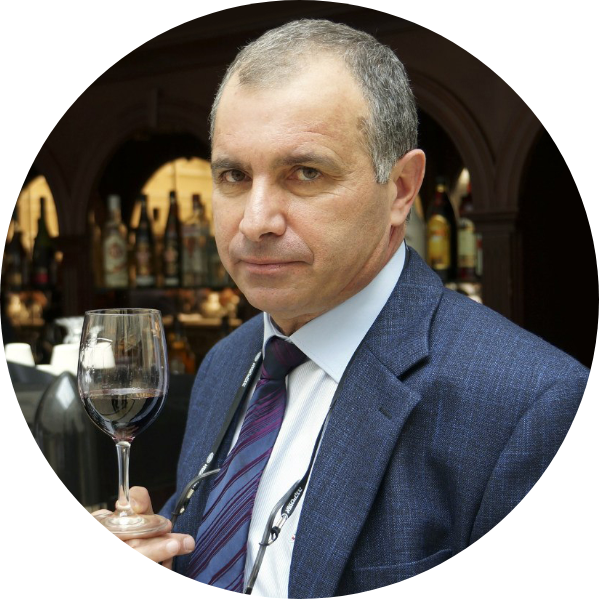 The consultant: Dr. Arkadi Papikian
There is no wine connoisseur or expert in Israel who has not heard of the name Dr. Papikian, a world expert in wine and spirits production, who assists wineries and distilleries on their way to better quality products, as well as towards winning prizes in international competitions.

The distillery: uncompromising quality and accuracy
Kawar Distillery, established over 70 years ago is one of the oldest and highest quality distilleries in Israel. Located in the Tsiporit Industrial Zone in Galilee, it has a research and development laboratory which guarantees that the flavors and textures of our arak, brandy, and other beverages maintain their persisting quality and a trend of continuous improvement. In order to maintain high standards, the distillery employs the highest quality control system in Israel and in the world, which complies with 9001:2008, ISO HACCP,GMP

The bottles
At Kawar Distillery, every detail and element of each drink is meticulously taken care of. That is why we import quality bottles from the two major glass importers in Europe: Italy and Greece. The designed bottles of Arak Kawar give it a luxurious and impressive look of a precious gem and identify it as the only premium arak produced in Israel

Our awards